(Image: Regenerative Medicine Training Program for Mexico)
MIAMI, Feb. 14, 2018— Global Stem Cells Group, a world leader in stem cell and regenerative medicine, will launch the organization's complete Regenerative Medicine Training Program  for Mexico at the IX Congreso Internacional de Medicina Antienvejecimiento y Longevidad (Congress in Anti-Aging and Longevity Medicine) to be held February 16 – 18, 2018 in Mexico City.
The training course will be held in Mexico City April 13 – 14, 2018.
The "Practical Course of Cell Therapies in a Clinical Environment" is a two-day, hands-on training course that provides physician attendees with the intellectual property of 22 proprietary protocols that allow treatment procedures for degenerative and aesthetic conditions and diseases in-office, as well as step-by-step videos of each protocol.
Course attendees will acquire the skills that will allow them to offer alternative therapies to patients who suffer from degenerative conditions for which no traditional medical solutions are available. Attendees will treat three to five live patients during the course. Upon completing the course successfully, participants will join a select group of physicians at the forefront of medical science—only 5 percent of physicians worldwide have access to studies of cell therapies, and only 0.01 percent are currently practicing these therapies.
Qualified physicians learn skills that can be used to treat patients in-practice,  and utilize the training for career advancement.
Participating physicians will also receive access to the online stem cell training course to review all content and procedures introduced in the 2-day clinical training course, patient forms and guidelines, procedure informed consent forms, didactic lectures, training booklets, and more.
The Regenerative Medicine Training Program for Mexico was developed for physicians and high-level practitioners to learn techniques in harvesting and reintegrating stem cells. Stem cell therapies continue to revolutionize the healthcare industry and help improve the quality of life for patients.
To learn more about the certification training course and register to participate, visit the Stem Cell Training Course website, email info@stemcellsgroup.com, or call 305-560-5337.
About Global Stem Cells Group
Global Stem Cells Group (GSCG) is a worldwide network that combines seven major medical corporations, each focused on furthering scientific and technological advancements to lead cutting-edge stem cell development, treatments, and training. The united efforts of GSCG's affiliate companies provide medical practitioners with a one-stop hub for stem cell solutions that adhere to the highest medical standards.
Global stem cell's mission is to be the largest recognized stem cell and regenerative medicine network in the world.
Regenerative Medicine Training for Mexico
MIAMI, April 30, 2015–Global Stem Cells Group and the University of Santiago, Chile have announced plans to launch a new edition of the post-graduate diploma program, "Diplomat in Cell Therapy and Tissue Engineering." The first of its kind worldwide, the program is designed for physicians and qualified practitioners to bring stem cell therapies into the doctor's office to treat patients.
The University of Santiago, ranked among the top universities in South America, is the first state university to offer a diploma program in stem cells, tissue engineering and cell therapy.
The program concentrates on advances in cell biology, the clinical and linked characteristics to bioprocessing of stem cells derived from adipose tissue, and other stem cell-based protocols. Based on medical research that emerged in the late 20th and early 21st centuries to give rise to stem cell therapies, this is a new form of medical treatment in which cells and tissues are used as healing elements, not only to supplement or replace deficient cells, but to induce regeneration and restoration of a lost biological order during the development of a disease or injury.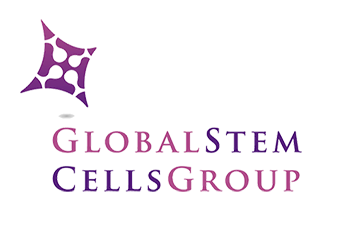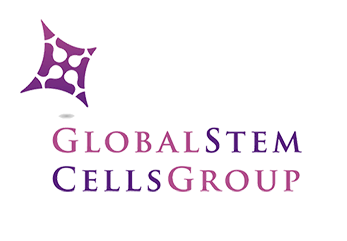 Alejandra Moenen, Ph.D., who heads the University of Santiago's Biochemistry and Molecular Biology Department, was chosen to teach the program. Moenen is an internationally prominent researcher whose work in biological research has been published in 50 major scientific journals worldwide.
Global Stem Cells Group has established the program's medical and scientific management team, headed by Duncan Ross, Ph.D. and Enrique Testart, M.D., to develop a theoretical and practical, 120 hour program that will deliver the fundamentals of the most advanced cell therapies and clinical applications currently practiced safely and effectively in more than 35 cities worldwide.
In a 2015 televised interview, Joseph Purita, M.D., an orthopedic surgeon, stem cell pioneer and founder of the American Academy of Regenerative Medicine, said that Santiago University has all the human and physical resources and conditions necessary to become the capital of stem cell research and advances in South America.
Purita's foresight launched an alliance between GSCG and Santiago University that led way to building an academic program to meet the needs of physicians, engineers, biologists and biochemists required to move regenerative medicine forward.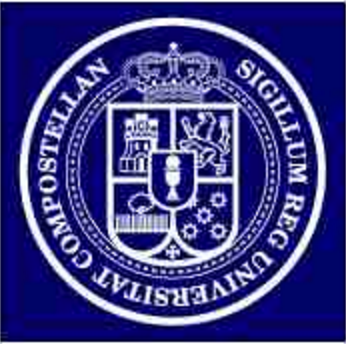 The Diplomat in Cell Therapy and Tissue Engineering program will begin in 2016, with a first phase designed to carry it through 2020. A maximum of 15 students will make up groups who will occupy individual biological work stations, study electron microscopy, flow cytometry, real-time polymerase chain reaction (PCR) and faculty-arranged resources to make this international diploma program a recognized leader worldwide for the training of specialists in the field of stem cell medicine.
Open enrollment will begin April 30 for high-achieving medical professionals with qualified credentials, who will receive dual certification—a diploma in Cell Therapy and Tissue Engineering from the University of Santiago, and the American Certificate of Protocols from Global Stem Cells Group, and its affiliate, Stem Cell Training, Inc. The course will include practical, hands-on training during which students will apply stem cell harvesting and implantation techniques learned in the laboratory, quantify cell counts, weigh comparisons and ultimately experience stem cell therapy in all its dimensions, to use in different areas of medicine and dentistry.
"Between physicians, biologists, biochemists and engineers, we have collectively built a curriculum that is designed for the new generation of medicine," says Testart, Global Stem Cells Group Chief Medical Officer. "But even more important, we will provide a new generation of patients with therapies that will enable them to improve their quality of life for years to come, and to enjoy the longevity given us in the modern world."
"The Diplomat in Cell Therapy and Tissue Engineering program will offer medical professionals invaluable lessons in this new art of stem regenerative healing, as well as the scientific and practical methodologies involved in stem cell medicine," says Benito Novas, Global Stem Cells Group CEO.
Educational strategies will be taught in theory and in practical hands-on classes, during which students can raise questions and work on problem solving.
For more information, visit the Global Stem Cells Group website, email bnovas(at)stemcellsgroup(dot)com, or call +1 305 560 5337.
About Global Stem Cells Group:
Global Stem Cells Group is the parent company of six wholly owned operating companies dedicated entirely to stem cell research, training, products and solutions. Founded in 2012, the company combines dedicated researchers, physician and patient educators and solution providers with the shared goal of meeting the growing worldwide need for leading edge stem cell treatments and solutions. With a singular focus on this exciting new area of medical research, Global Stem Cells Group and its subsidiaries are uniquely positioned to become global leaders in cellular medicine.
Global Stem Cells Group's corporate mission is to make the promise of stem cell medicine a reality for patients around the world. With each of GSCG's six operating companies focused on a separate research-based mission, the result is a global network of state-of-the-art stem cell treatments.
###