Monday, 19 September 2016
Researchers from the Medical University of South Carolina (MUSC) and the University of Pennsylvania have discovered a new methodology for purifying liver cells generated from induced pluripotent stem cells (iPSCs) that could facilitate progress toward an important clinical goal: treating patients with disease-causing liver mutations by transplanting unmutated liver cells derived from their own stem cells.
This new technique follows previous attempts to generate liver-like cells from stem cells, which have yielded heterogeneous cell populations with little similarity to diseased livers in patients.
The National Heart, Lung, and Blood Institute (NHLBI)'s Next Generation Genetic Association Studies Program (Next Gen) was created to bank stem cell lines sourced from patients in genome-wide association studies (GWAS). The goal of the Next Gen Lipid Conditions sub-section – a collaborative effort between Stephen A. Duncan, Ph.D., chair of regenerative medicine at MUSC and Daniel J. Rader, M.D. and Edward E. Morrisey, Ph.D., both at the University of Pennsylvania – is to help determine the genetic sources of heart, lung or blood conditions that also include the liver.
The GWAS studies map the genomes in hundreds of people as a way to look for genetic mutation patterns that differ from the genomes of healthy individuals. As GWAS study map more genomes, they become more likely to find the correct genetic mutations that cause a disease. Once a panel of suspected mutations is built, stem cells from these individuals can be manipulated in culture dishes to differentiate into any of the body's cells. The cells can be screened to learn more about the mutations and to test panels of drugs that might ultimately help treat patients harboring a disease.
Problems arise during the cell manipulation process. For example, iPSCs persistently refuse to mature uniformly into liver-like cells when fed growth factors. Traditionally, antibodies have been used to recognize features of maturity on the surfaces of cells and purify cells that are similar, an approach that has been crucial to stem cell research. But available antibodies that recognize mature liver cells are scanty and tend to recognize many different kinds of cells. The many types of cells in mixed populations have diverse characteristics that can obscure underlying disease-causing genetic variations, which tend to be subtle.
"Without having a pure population of liver cells, it was incredibly difficult to pick up these relatively subtle differences caused by the mutations, but these differences are important in the life of an individual," Duncan says.
Instead of relying on antibodies, Duncan and his team embraced a new technology called chemo proteomic cell surface capture (CSC) technology. CSC technology allowed the researchers to map the most highly produced proteins on the surface of liver cells during the final stages of differentiation of stem cells into liver cells. The most abundant protein was targeted with an antibody labeled with a fluorescent marker and used to sort the mature liver cells from the rest.
The procedure was highly successful: The team had a population of highly pure, homogeneous and mature liver-like cells. Labeled cells had far more similar traits of mature hepatocytes than unlabeled cells. Pluripotent stem cells that had not differentiated were excluded from the group of labeled cells.
"That's important," says Duncan. "If you're wanting to transplant cells into somebody that has liver disease, you really don't want to be transplanting pluripotent cells because pluripotent cells form tumors called teratocarcinomas."
Duncan cautioned that transplantation of iPSC-derived liver cells is not yet ready for translation to the clinic, but the technology for sorting homogeneous liver cells can be used now to successfully and accurately model and study disease in the cell culture dish.
"We think that the ability to generate pure populations will get rid of the variability, and therefore really help us combine with GWAS studies to identify allelic variations that are causative of a disease, at least in the liver," he says.
Researchers at the University of Minnesota (Minneapolis) and the Medical College of Wisconsin (Milwaukee) contributed to the study, published August 25, in Stem Cell Reports.
###
Global Stem Cells Group has announced plans to hold clinical trials, pending IRB approval, for bone marrow stem cell treatments targeting knee osteoarthritis. The trials will be held in five GSCG facilities in the U.S. and South America, with 25 patients accepted for each location.
MIAMI, March 31, 2016—Pending Institutional Review Board (IRB) approval, Global Stem Cells Group, Inc. has announced plans to conduct a multi-center, placebo controlled clinical trial to measure the safety and effectiveness of the intra-articular application of freshly isolated bone marrow stem cells for the treatment of osteoarthritis.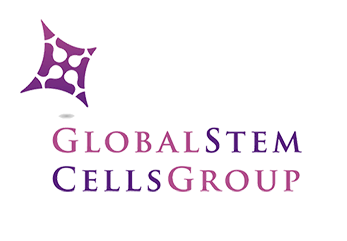 The clinical trials, which will begin July 1, 2016 and run for one year, will be held in Global Stem Cell Group facilities in Buenos Aires, Argentina; Bogota, Colombia; Quito, Ecuador; Miami, Florida and Topeka, Kansas. Each center will accept 25 patients per clinical trial, and patients will receive a bone marrow stem cell injection in one knee and a placebo in the other knee..
The trials are designed to investigate the possible beneficial effect of freshly harvested bone marrow stem cell applications on knee osteoarthritis patients in the control group. Patients will receive standard treatment of bone marrow stem cells intravenously, and will be monitored and assessed for any changes in clinical condition.
Knee osteoarthritis is a chronic, progressive condition affecting an increasing number of people, especially the elderly and obese. It is characterized by degeneration of the cartilage—the natural cushioning between joints inside the knee.
The condition is the result of the wearing away of cartilage. When this happens, the bones of the joints rub more closely against one another with less of the shock-absorbing benefits of cartilage, resulting in pain, swelling, stiffness and a decreased ability to move.
According to the Centers for Disease Control (CDC), knee osteoarthritis will affect 67 million people in the United States by 2030. While conventional treatments like physiotherapy or drugs offer temporary relief of clinical symptoms, total knee replacement is the closest treatment available for permanent relief, which requires invasive surgery, comes at a high cost and is not always successful. The latest advances in stem cell therapies for knee osteoarthritis are designed to restore cartilage function in the knee.
Global Stem Cells Group offers the most advanced protocols and techniques in cellular medicine from around the world.
Details of the protocol and eligibility criteria will be released upon IRB approval.
For more information on Global Stems Cell Group, visit the Global Stem Cells Group website, email bnovas(at)stemcellsgroup(dot)com, or call +1 305 560 5337.
About Global Stem Cells Group:
Global Stem Cells Group, Inc, is the parent company of six wholly owned operating companies dedicated entirely to stem cell research, training, products and solutions. Founded in 2012, the company combines dedicated researchers, physician and patient educators and solution providers with the shared goal of meeting the growing worldwide need for leading edge stem cell treatments and solutions. With a singular focus on this exciting new area of medical research, Global Stem Cells Group and its subsidiaries are uniquely positioned to become global leaders in cellular medicine.
Global Stem Cells Group's corporate mission is to make the promise of stem cell medicine a reality for patients around the world. With each of GSCG's six operating companies focused on a separate research-based mission, the result is a global network of state-of-the-art stem cell treatments.
To view this press release live online, click here
###