[su_spacer size="40″]
 Global Stem Cells Group has announced a stem cell training course in Madrid, Spain, to be held Dec. 6 – 7, 2016, in collaboration with Javier Garcia Alonso, MD and Clinica Castellana Norte.
[su_spacer]
MIAMI, Aug. 16, 2016—Global Stem Cells Group and Stem Cell Training, Inc. will host a stem cell training course in Madrid, Dec. 6-7, 2016, in collaboration with Javier Garcia Alonso, MD of Clinica Castellana Norte in Madrid. Garcia Alonso is a specialist in plastic, reconstructive and aesthetic surgery.
The stem cell training course, available to qualified physicians, will focus on stem cell protocols in cosmetic, anti-aging, and aesthetic procedures.
The Adipose and Bone Marrow Stem Cell Training Course was developed for physicians and high-level practitioners to learn the process through a two-day, intensive, hands-on training program to arm participating physicians with clinical protocols and state-of-the-art techniques for isolating and re-integrating adipose- and bone marrow-derived stem cells. When used in aesthetic medicine therapies, patients walk away with more natural-appearing augmentation and enjoy a faster recovery period with little to no downtime.
Garcia Alonso will host and participate in training qualified physicians in stem cell harvesting, isolating and re-integration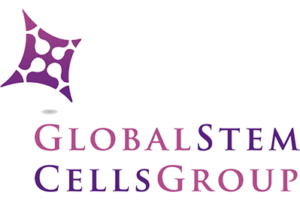 techniques and protocols, during which stem cells are harvested from the patient's own body and redistributed to areas of the body receiving augmentation.
Stem cell therapy is a promising treatment for facial rejuvenation and soft tissue augmentation because there are no incisional scars or complications associated with foreign materials. Demand for stem cell procedures s high worldwide—these effective procedures that do not involve going under the knife are driving the growth of stem cell protocols in the cosmetic industry, as more patients request new technologies that are less invasive than ever before.
Breast augmentati
on, abdominoplasty, facelifts and liposuction continue to feature in the top most requested procedures for many clinics, surgeons say an increasing number of patients are seeking a more natural look with a quicker recovery time, according to Benito Novas, CEO of Global Stem Cells Group. In fact, non-surgical cosmetic procedures have grown exponentially over the past five years, and the trend is expected to continue to rise.
Surgeons are also seeing more diver
sity when it comes to the type of procedures requested, including buttock enhancements, hair transplantation and anti-aging procedures on hands.
"Patients are demanding procedures that are quick, easy, and provide a fast recovery with minimal downtime," Novas says. "Stem cells provide the ability to rejuvenate and heal, making them a natural treatment for cosmetic and anti-aging applications."
The stem cell training course will be offered through Global Stem Cells Group affiliate Stem Cell Training, Inc.
To learn more, visit the Global Stem Cells Group website, or the Stem Cell Training website, email bnovas(at)regenestem(dot)com, or call +1 305 560 5337.
About Global Stem Cell Group:

Global Stem Cells Group, Inc. is the parent company of six wholly owned operating companies dedicated entirely to stem cell research, training, products and solutions. Founded in 2012, the company combines dedicated researchers, physician and patient educators and solution providers with the shared goal of meeting the growing worldwide need for leading edge stem cell treatments and solutions. With a singular focus on this exciting new area of medical research, Global Stem Cells Group and its subsidiaries are uniquely positioned to become global leaders in cellular medicine.

About Stem Cell Training, Inc.:

Stem Cell Training, Inc. is a multi-disciplinary company offering coursework and training in 35 cities worldwide. The coursework offered focuses on minimally invasive techniques for harvesting stem cells from adipose tissue, bone marrow and platelet-rich plasma. By equipping physicians with these techniques, the goal is to enable them to return to their practices, better able to apply these techniques in patient treatments.
About Clinica Castellana Norte:

Clinica Castellana Norte in Madrid of
fers a comprehensive range of aesthetic and reconstructive procedures, from dietary advice to state-of-the-art stem cell therapies for cosmetic procedures. Clinica Castellana Norte operates under the highest quality standards, not only in medical and aesthetic treatments offered, but throughout the administrative process, ensuring privacy. Clinica Director Javier Garcia Alonso, M.D., is a member of the Spanish Society of Plastic Reconstructive and Aesthetic Surgery (SECPRE), and a member of the International Society of Plastic, Reconstructive and Aesthetic Surgery (IPRAS).
To view this press release live online, click here
###