ISSCA will sponsor the First Congress of Aesthetic Medicine in Paraguay. Featured topics include stem cell applications and digital marketing strategies in aesthetic practices.
MIAMI, July 27, 2018—The International Society for Stem Cell Application (ISSCA) will sponsor the First Congress of Aesthetic Medicine in Asuncion, Paraguay Sept. 20-22, 2018.
The 3-day event will include the latest applications for stem cell therapies in aesthetic medicine.
Dra Silvina Pastrana, medical director of ISSCA affiliate Global Stem Cells Group's (GSCG) Stem Cell Center in Buenos Aires, Argentina, will be the featured speaker.
Pastrana will discuss the role of stem cell applications in iatrogenic scar healing and share a clinical case involving stem cell therapies used to treat an iatrogenic scar patient.
Benito Novas, a global entrepreneur and medical marketing strategist in the fields of biotechnology, life sciences, and healthcare development, will speak to conference attendees about critical marketing strategies for recruiting aesthetic patients in the digital era.
Novas, Global Stem Cells Group CEO and ISSCA Director of Public Relations, will share digital marketing tactics designed to help aesthetic practices engage new patients.
Novas will discuss the latest tools for managing an aesthetic practice marketing campaign that incorporates social media, content marketing, influencer marketing and other strategies for successfully promoting physician practices.
"Consumers spend no less than three hours per day on social media, which makes it a valuable tool for attracting patients," Novas says. "Physicians and medical practice administrators attending the conference will learn strategies for leveraging the power of online resources like Twitter, Facebook, and Instagram to reach target audiences, boost leads and effectively recruit new patients."
Content marketing and other strategies presented at the conference will help aesthetic practices maximize opportunities to attract potential patients by enhancing online visibility while increasing engagement with target audiences.
The First Conference of Aesthetic Medicine in Paraguay will offer a host of regenerative medicine product information and educational activities for aesthetic practitioners.
The event will be held at the Hotel Excelsior in Asuncion, Paraguay To learn more and to register for the conference, visit the First Congress of Aesthetic Medicine website, visit the ISSCA website, email info@stemcellsgroup.com or call 305-560-5337.
About ISSA:|

The International Society for Stem Cell Application (ISSCA) is a multidisciplinary community of scientists and physicians, all of whom aspire to treat diseases and lessen human suffering through advances in science, technology and the practice of regenerative medicine. ISSCA serves its members through advancements made in the specialty of regenerative medicine.
ISSCA's vision is to take a leadership position in promoting excellence and setting standards in the regenerative medicine
As a medical specialty, regenerative medicine standards and certifications are essential, which is why ISSCA offers certification training in cities all over the world. The goal is to encourage more physicians to practice regenerative medicine and make it available to benefit patients both nationally and globally. Incorporated under the Republic of Korea as a non-profit entity, the ISSCA is focused on promoting excellence and standards in the field of regenerative medicine.
About Global Stem Cells Group: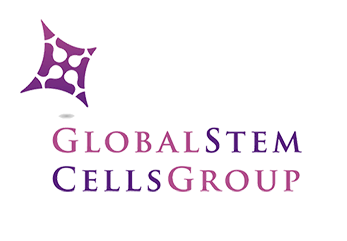 Global Stem Cells Group (GSCG) is a worldwide network that combines seven major medical corporations. Each corporation is focused on furthering scientific and technological advancements in cutting-edge stem cell research, development, treatment, and training. The united efforts of GSCG's affiliate companies provide medical practitioners with a one-stop epicenter for stem cell solutions that adhere to the highest medical standards.
Global stem cell's mission is to be the largest recognized stem cell and regenerative medicine network in the world.
Paraguay aesthetic medicine congress